How often do we think about Android making life simple for many? The phones we use, except for iPhone and Microsoft, use Android as their operating system. The platform that it has provided for so many developers and the change it has brought in the lives of millions of people through easy access to mobile phones, is paramount.
Change is the only constant, as proved through experience, hence in order to never feel bored of the UI, it is necessary to keep changing the feel of your phone.
Let us help you make your phone feel different with these simple changes.
1. Try a new keyboard
Most of the devices come with the default Google Keyboard, known as Gboard. It's a good keyboard that's a good fit for most users, but you're not stuck with it. You can try out many new keyboards on the playstore that may help you type more efficiently.
The best option for you to try, that will make your typing experience surreal is Bharat keyboard's Malayalam keyboard app. You will experience the cheerfulness of the keyboard once you visit the Playstore.
The features are given creatively and briefly, that gives you an idea of the whole app. The keyboard is very responsive and your typing pace would definitely improve. Malayalam typing is especially useful for elders, for whom typing in English becomes a bit tedious.
Bring colours to your keyboard, the Malayalam typing keyboard can be customized to the skin. From size to themes, you can change the keyboard according to you.
The keyboard also has hundreds of stickers and read-made sticker packs that you can add to make your chats more fun.
Bigmojis are larger and attractive emojis that are shared as stickers. You can even send text replies with stickers using Poptexts.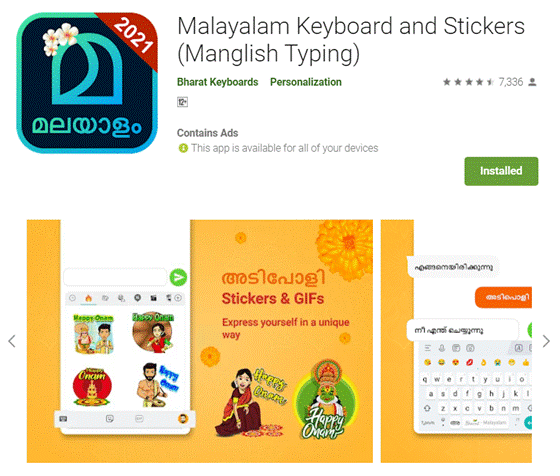 The best amongst the sticker options in this keyboard are the Avatars. Make your own avatars and share with your family and friends. In fact, most stickers on this keyboard are based on your avatars.
The keyboard also has hundreds of fun-to-read jokes, mesmerizing quotes, and jaw dropping Shayari. Just click on any of them to share it instantly in your chat window or group. All this combined with privacy and security, makes this the coolest Malayalm typing app on Playstore.
2. Install a new launcher
Launcher apps take charge of your phone's home screen, app drawer, app icons and more – they give Android a complete visual revamp, and open up a whole host of new customization options for you to play around with. It helps your phone to have a unique and different look than the stock look which is always boring.
When you have one or more alternative launchers installed, you can switch between them via 'Apps and notifications' > 'Advanced' > 'Default apps' and then 'Home app' in Settings.
There are some excellent third-party launchers available for Android like Nova Launcher, Evie Launcher, Lawnchair, and Action Launcher.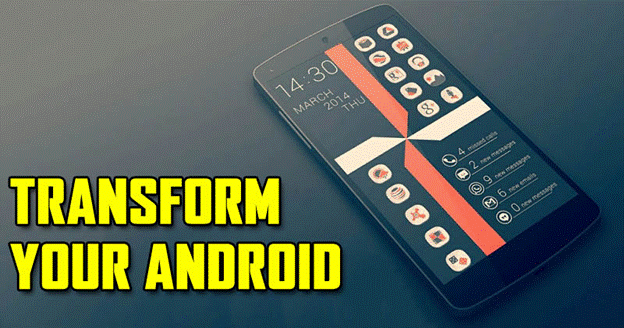 3. Apply a different icon pack
Another customization enabled by launchers is the use of icon packs. You can combine the use of a launcher and an icon pack to give your phone a fresh and new look. Some launchers even come up with their own icon packs which are way better than the stock icon packs of your phone.
Icon packs change all the icons on your home screen like Netflix, Youtube, Google apps, WhatsApp etc. You can match the theme of your launcher with the use of icon packs. Some of the most popular and good icon packs are Crayon Icon pack, Delta Icon pack.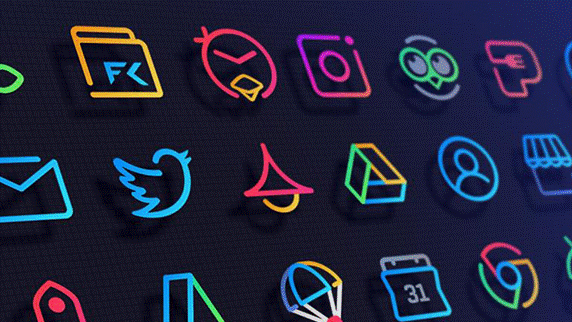 4. Changing your wallpaper
You spend a lot of time using your phone and your home screen displays your wallpaper. Having something boring would make  your phone look dull. You can change the wallpaper by long pressing on a blank area of the home screen, then choosing 'Styles & wallpapers' followed by 'Wallpaper'.
When you have chosen your preferred wallpaper that you think will match your launcher and your style, you have the option to set it as the backdrop for your home screens, your lock screen, or both.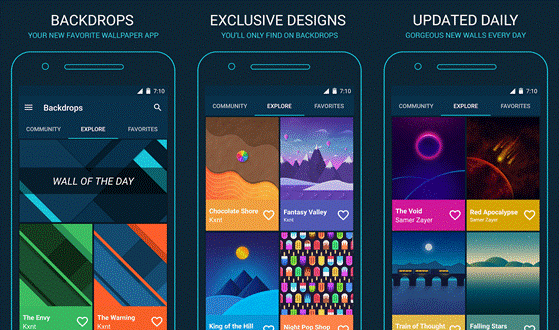 5. Use Widgets
Not only can widgets make your phone home screens look more better and interesting, they can be really useful as well, whether it's a calendar widget showing your upcoming schedule, or a media player widget with playback controls, or a Google button widget which directly opens up google chrome to search whatever you want to, they save your time from manually opening a app.
A long press on a blank area of the home screen and a tap on 'Widgets' will bring up the gallery: the widgets you see will depend on which apps are installed on your phone (if there are widgets associated with your apps, they'll show up here).
You can also combine your widgets with launchers as some have really good looking widgets with good graphics which blend in with the launcher and the feel of the phone.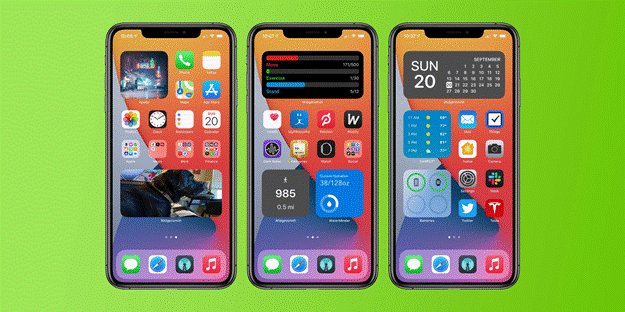 6. Use app folders
App folders work a lot like folders on a desktop computer. To make it easy, put all the icons you want to group together on one screen. Hold down on one icon, move it, and drop it on top of another icon to create an app folder that groups the two together.
You can make a Google folder which may contain all the google apps like gmail, youtube, meet, gdrive etc, and also make a Games folder which may contain all the games that you like to play and so on.