A web platform has become an effective dealing tool and indispensable to any company's brand image. A page on a social network, a forum, or a blog help cope with many problems quickly and efficiently. For example, you can publish useful information, contact customers and actively promote your services. There are many advantages for both the businessman and the consumer. It makes you independent of the general rules and prohibitions of social networks. Besides, it promotes the development of your regulations that perfectly cover your needs. 
Therefore, many have once wondered how to design a website for a business. To do this, you need a clear visualization of your desires, a reliable CMS, and one of the inimitable business site templates. Many secrets and nuances are hidden in this. In this article, we will introduce you to the key construction concepts to guide you in the right direction.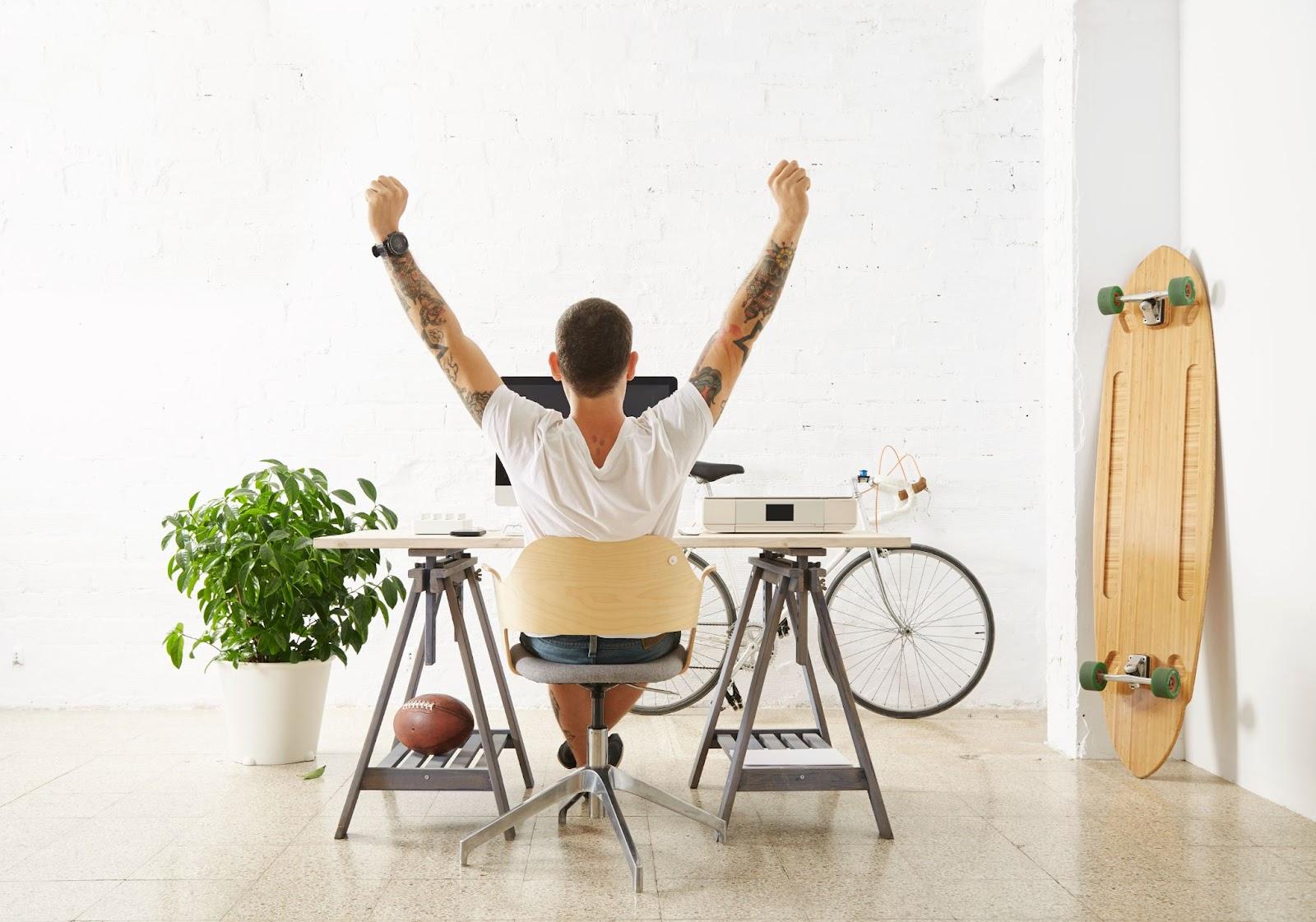 CMS – Possible Solutions for Your Company and Their Features
WordPress. It is a free CMS that offers many extensions and plugins. Since its inception, WordPress has greatly expanded its operating range. Today, any website is built on it – from a business card to a multi-page online store. Its ease of use makes it one of the most popular CMS. Its intuitive interface allows a newbie to master basic skills. 
Joomla. Want to prove your site-building skills or surprise a potential audience with an interesting web design? It is open-source software, allowing you to develop a page for any business. It has more requirements for the developer, particularly some skills and experience. In addition, hacking pages built on Joomla is not so common. 
OpenCart. It is a great e-commerce solution. This open-source platform has all the parameters for establishing an online store or catalog. The advantage is the general availability and usability. CMS perfectly supports additional modules and plugins, extending the basic functionality.
Drupal. It has some differences from previous models. Firstly, it is a multifunctional CMF (Content Management Framework). Secondly, it requires programming knowledge to make a website. A novice is unlikely to be able to cover their basic needs with this. However, it is a good solution for information portals, online stores, pages with advanced integration with third-party resources, etc. 
Crucial Aspects for Choosing CMS
Type of site. As practice shows, some software can be ineffective concerning your wishes. For example, you certainly cannot make a landing page with OpenCart. 

Cost. Let's face it, the price component is crucial. Try to estimate how much it will cost to customize a free CMS, considering the purchase of the necessary plugins, templates, services of specialists, and so on. Thinking about how to design a website for business ahead of time, you avoid the possibility of getting into awkward situations and wasting a lot of money. 

Development Perspectives. Many first generate an uncomplicated platform (especially if it's a self-constructed one). Over time, your vision of company strategy may change. We recommend that you think about a few things right away:
Will one person manage the resource, or should the admin panel be accessible to several people at once? 

Are multilingualism, cross-browsing, and other advanced features necessary?

How important are security and the ability to restore the platform's functioning? 

Do you need to integrate with additional company resources? 
Vivid Samples of Business Page Design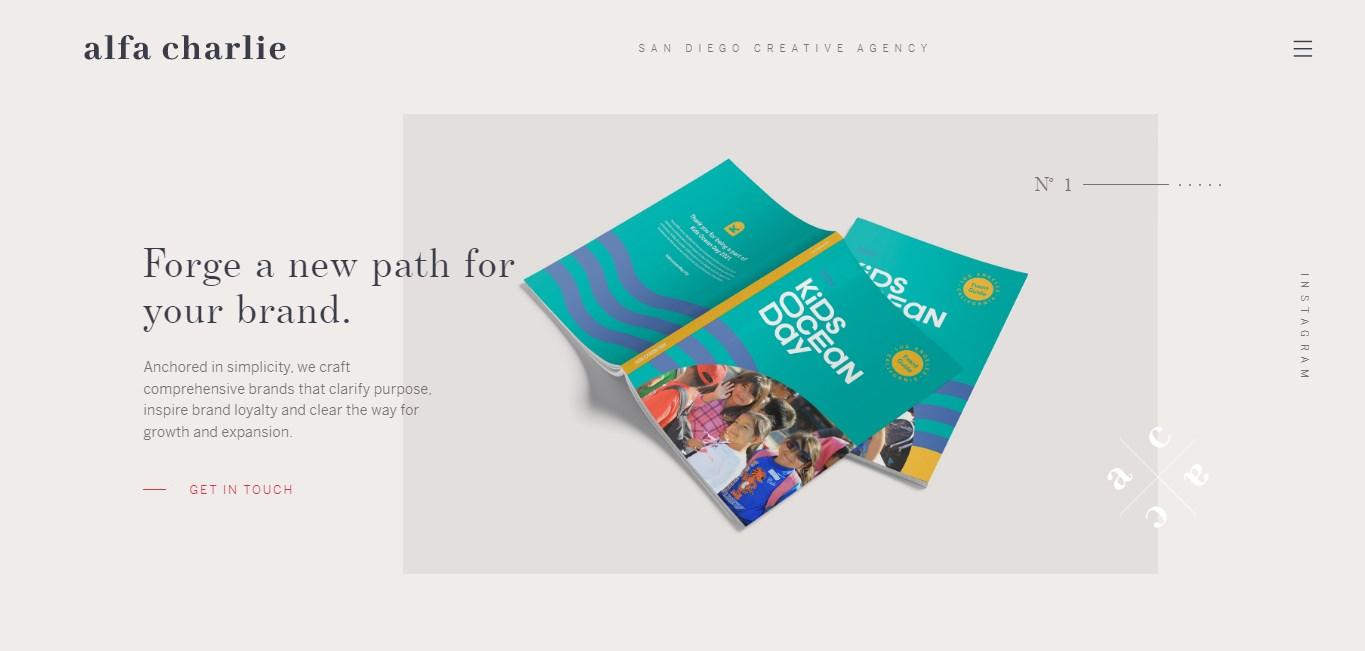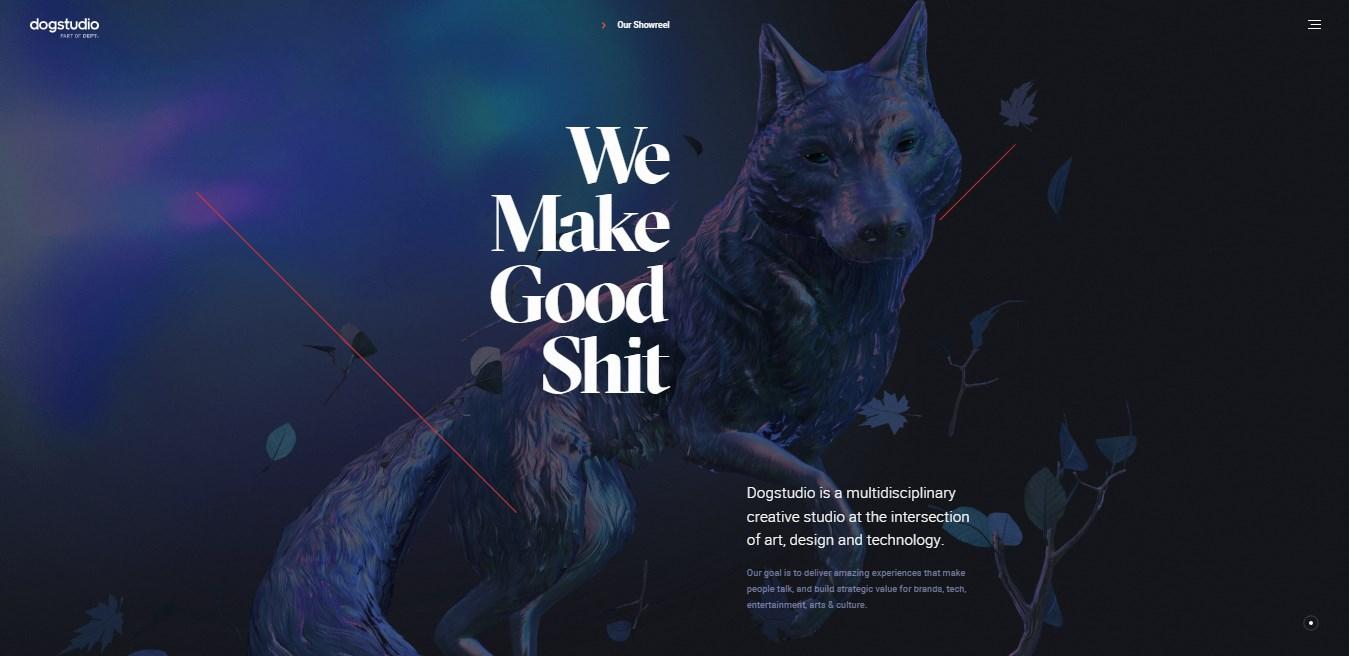 Are you looking at similar websites and dreaming of generating the same one? Consider that tasteful design is the destiny of professionals with experience, but not yours? What if, we say, that the same minimalist, animalistic, modern, or whatever you want, you can create yourself? 
Business Website Templates – Key Features and Examples
Once you've decided on the right CMS, the process is just beginning. A useful and informative platform comprises many hours of content and appearance work. TemplateMonster offers a helping hand to those needing ready-made professional solutions. In particular, the collection of digital products on the site has deep functionality and different price segments. It makes the marketplace flexible and adaptable to the specifics of any client. Let's take a look at the main parameters of the templates. 
Responsive design. A successful web page should function competently on different devices. Are you afraid of successfully designed content displaying incorrectly on the smartphone? The responsive interface adapts all elements to the screen resolution. 

SEO Friendly. Any corporate project aims at potential collaboration with clients, colleagues, etc. Templates optimize platforms for quick and easy readability. It allows the search engine to focus the consumer's attention on your resource, putting it at the top of the best search engine results. 

WPML. It is one of the key features of any website. Is your enterprise purposefully created for the international community? Or do you have plans to expand your customer base at this stage? Do you dream of cooperating with foreigners? Then take care of quality browsing, namely providing content in different languages. This multilingual plugin switches the language with ease. 

Retina ready. Since many users prefer Apple devices, you have to meet their standards. The templates help you keep up with the times, as all business content is displayed with high pixel density, brightness, and accuracy. 

Flexible color customization system. Any theme offers a large range of shades for web design. You can choose your harmonious combinations, considering your wishes. For example, feel free to experiment with the background – use a dark color, instead of light, as usual, and add images or video material. In addition, managing the appearance of all graphic elements and text is easy-peasy.

Competent Support. Templates are a subject of interest for newcomers as well. Incidents of malfunction rarely occur with products. However, if you have a problem, question or suggestion, contact the professionals via LiveChat. Notably, all premium items are accompanied by free technical support.

Updates. Any theme needs constant improvement. The premium segment gives the consumer access to a collection of items that are constantly being updated. It lets you keep up with your competitors and surprise your target audience with modern web solutions. 

Licenses. Buying a template varies depending on the consumer's wishes and financial capabilities. Thus, any user may apply a layout for one project (personal), for five (extended commercial), and a hundred (buyout license). Note that the latest provides the ability to sell the finished project and use it for demonstration purposes. 
It would help if you also had an idea of what the result might be to know how to design a website for a business. Let's look at some eye-catching templates? 
Globy – by ZEMEZ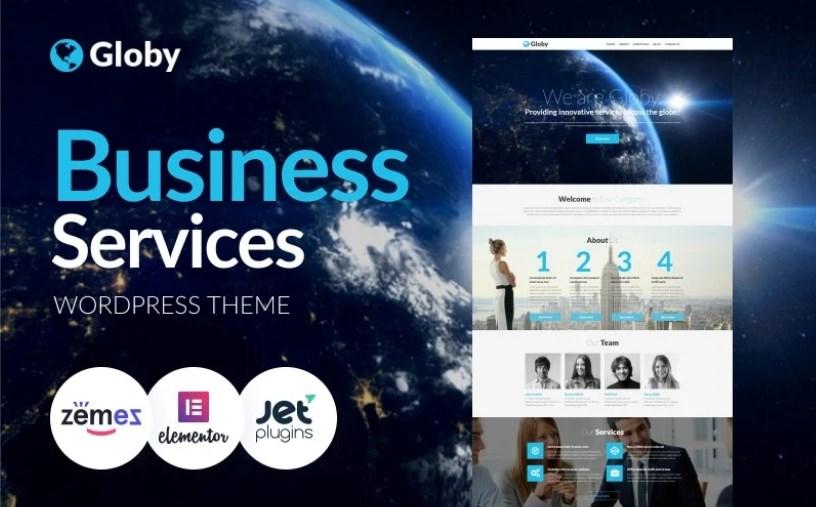 Meet a spectacular and unforgettable layout. Just look at the modern animation and variety of backgrounds! The template has a stylish look and deep functionality. It has everything for the professional presentation of your professional ideas. Add information in the Home, About, Portfolio, Blog, Contacts, and more sections. 
S2 Business Company Joomla Template – by ROCKTHEMES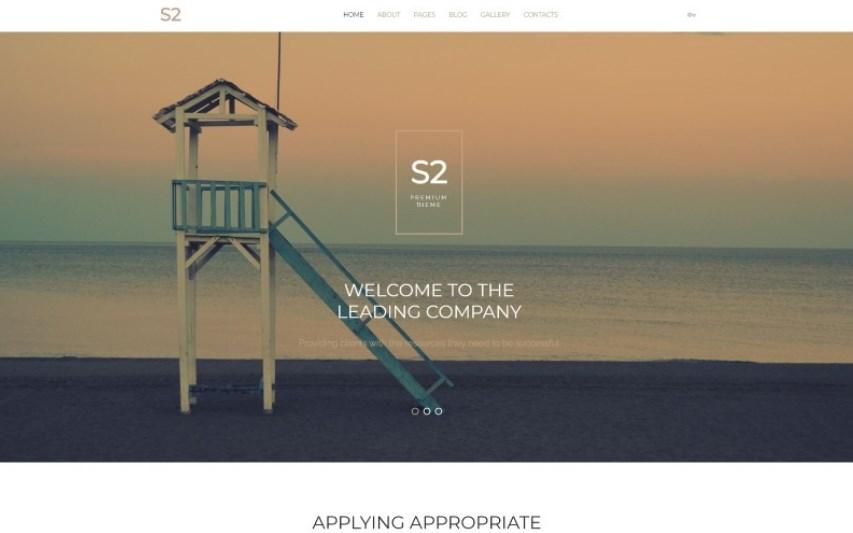 This model is described as impressive animation, intuitive page surfing, and appealing interface elements. Besides, parallax scrolling and background videos make your resource one of the most successful and memorable. This Joomla theme is a great base for small and large enterprises. If you put some effort into it, you can also achieve such a result. 
Status – by ROCKTHEMES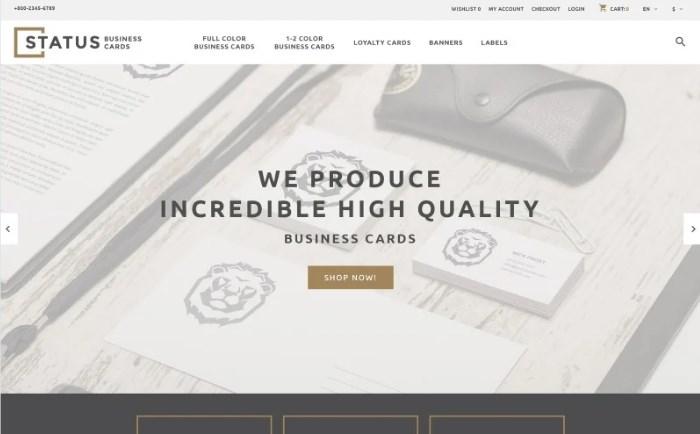 That is how your e-commerce platform could appear if you use OpenCart. The minimalistic and understated styling defines you as a focused and responsible businessman. The smooth page flips and quick access to the "Buy" button add to the overall impression. The template has unlimited options, including price tables, ajax search, multi-currency, product zoom, etc. All of these are essential to running a successful online store. 
Monstroid2 – by ZEMEZ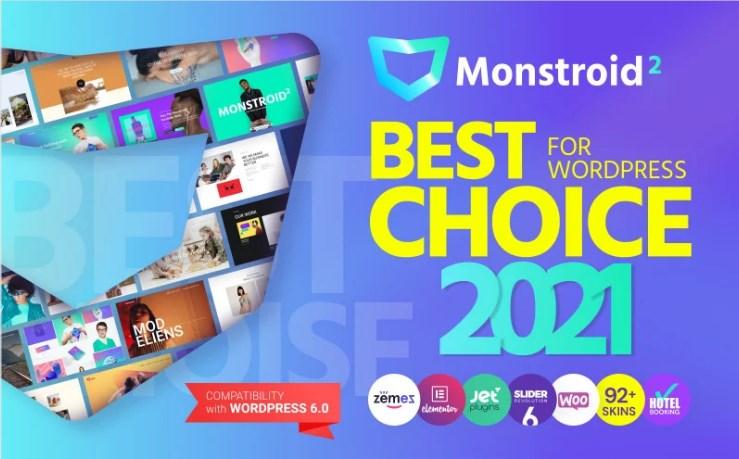 This multifunctional theme is the clear sales leader due to its comprehensive approach to site-building. The flexible customization system allows you to combine any settings, activate or deactivate, edit content and tailor the web design. The template will give you full power over options management, thanks to drag and drop. In addition, the numerous tooltips on the ready-made layouts contribute to the proportional distribution of content. In short, Monstroid2 knows how to design a website for a business from scratch. 
Want to see other examples? Click here. More? Enjoy it. 
Video – Tips For Improving Skills 
Looking for inspiration? Want to demonstrate full competence in web design issues? We have something to offer you. It's better to see once than hear a few times. Follow this link to find out the top 10 user interface trends for this year. 
To sum up, no single rule on how to design a website for a business exists. Thanks to the various CMS, ready-made solutions, tips, and video tutorials, any user can implement his idea. The only advice that should be given to the developer: think carefully about the plans. A ready-made concept helps focus on the desired result and consider the peculiarities of the offers on the market and your capabilities. 
FAQ
1. Is it possible to save money by buying templates on TemplateMonster to create a business website?
Absolutely. One of the main offerings is the MonsterONE subscription. It has three plans (creative, all-in-one, and lifetime). By subscribing, you get access to a 200k range of premium products, free technical support, and constant updates. 
2. How to design a website for a business with the right template? 
Use the left sidebar on the TM page. Customize your search options, including category, topics, tags, cost, rating, functionality, and more. 
3.Should I choose free templates to make a small business website? 
In general, free products have a good set of features. However, a company page requires a more precise approach. We recommend choosing premium goods. They offer more in-depth functionality, allowing you to build any interface you want. 
4.Can a free content management system create a unique website? 
Of course, it can. The CMS is the base for the website, while the template is in charge of the greater aesthetic part. Pay attention to finding a complete web solution. Alternatively, order customization services at TemplateMonster.