Tongue Twisters in hindi : tang yaani jeebh aur tvistar yaanee marodane vaala. agar donon ko mila den to tang tvistar kuchh aisee cheej huee jo aapakee jeebh ko marod de.
aur is kaam ko anjaam dete hain hamaaree bhaasha mein prayog hone vaale shabd. jab shabdon ka jaal kuchh aisa buna jaata hai ki koee use aasaanee se na bol pae tab ek tang tvistar ka janm hota hai.
Tongue Twisters in hindi :
aam taur pe inaka prayog hansee-majaak aur halke-phulke palon ke lie kiya jaata hai. aap kisee paartee ya phankshan mein vahaan maujood logon ko inhen jaldee-jaldee bolane ka chailenj de sakate hain, aur jo ye kamaal kar dikhaaye use taaliyon kee gadagadaahat ke saath kuchh inaam de sakate hain.
angrejee bhaasha mein bhee tang tvistars kee bharamaar hai aur ko gineez buk of varld rikords mein angrezee ke sabase kathin tang tvistar ka khitaab mila hua hai.
khair, hindee bhaasha mein bhee jeebh marodane vaale tang-tvistars kee kamee nahin hai. aaiye aaj ham aise hee kuchh tonguai twistairs par nazar daalate hain.
hindee bhaasha ke prasiddh tang-tvistarars :
1. कच्चा पापड़, पक्का पापड़ ( याराना फिल्म में अमिताभ बच्चन ने इसे फेमस बनाया था। )
2. समझ समझ के समझ को समझो, समझ समझना भी एक समझ है समझ समझ के जो ना समझे मेरी समझ में वो ना समझ है
3. दूबे दुबई में डूब गया ( ये कुछ आसान है! 😉 )
4. पके पेड़ पर पका पपीता, पका पेड़ या पका पपीता पके पेड़ को पकड़े पिंकू,पिंकू पकड़े पका पपीता
5. जो हँसे गा वो फंसे गा. जो फंसे गा वो हँसे गा .
english tongue twisters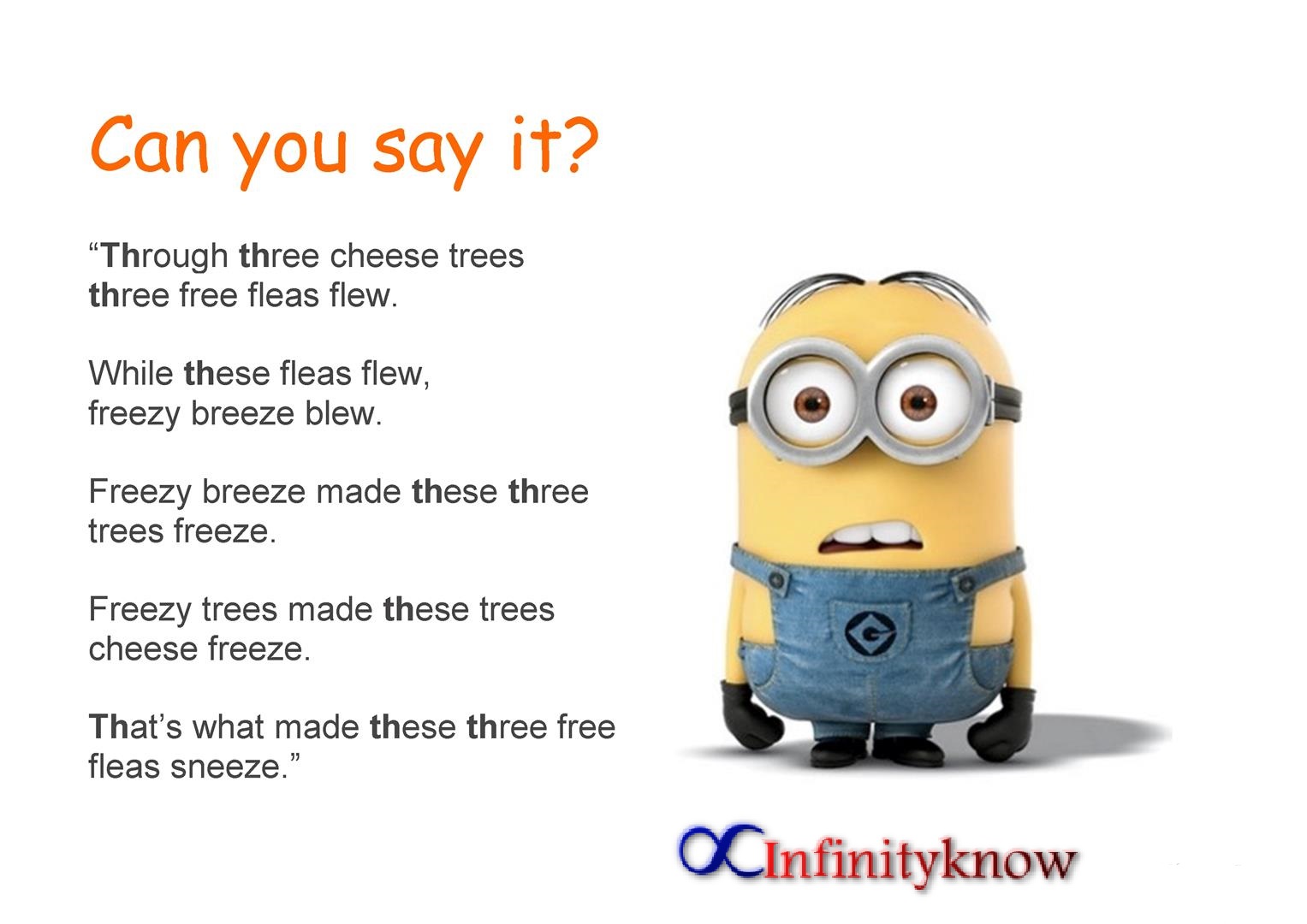 6. मर हम भी गए मरहम के लिए, मरहम ना मिला
     हम दम से गए, हमदम के लिए, हमदम न मिला|
7. लपक बबुलिया लपक, अब ना लपकबे त लपकबे कब
8. डाली डाली पे नज़र डाली, किसी ने अच्छी डाली, किसी ने बुरी डाली,
     जिस डाली पे मैंने नज़र डाली वही डाली किसी ने तोड़ डाली
9. चार कचरी कच्चे चाचा, चार कचरी पक्के
     पक्की कचरी कच्चे चाचा, कच्ची कचरी पक्के

10. तोला राम ताला तोल के तेल में तुल गया,
       तुला हुआ तोला ताले के तले हुए तेल में तला गया ( बाप रे! देख के भी पढना मुश्किल है 😈 )
Don't Miss : 5 Tips to Keep Your Children Entertained
tongue twisters in english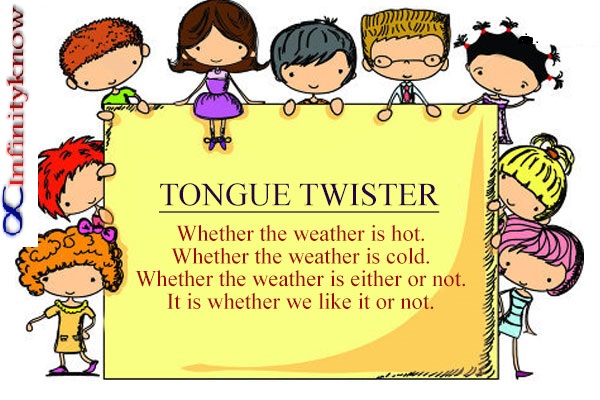 11. खड़क सिंह के खड़कने से खड़कती हैं खिड़कियां
      खिड़कियों के खड़कने से खड़कता है खड़क सिंह
12. जो जो को खोजो खोजो जोजो को
       जो जोजो को ना खोजो तो खो जाए जोजो
13. डबल बबल गम बबल डबल ( ये तो "देखन में छोटन लगे, घाव करे गंभीर" वाला केस लगता है। 😀 )
kuchh tang tvistar jo aaj mainne banaaye hain :
kids tongue twisters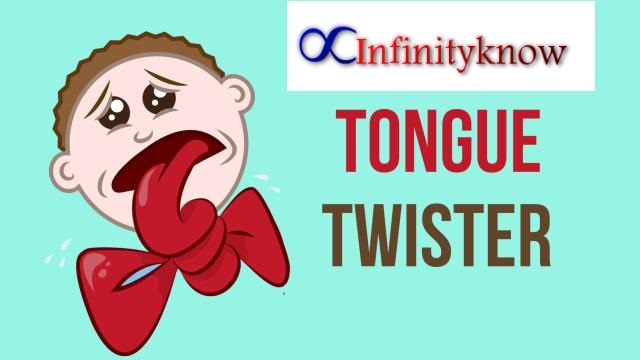 14. मत हँस हँस मत, मत फंस फंस मत
15. टूट टूट कर कूट कूट कर ( जल्दी-जल्दी 10 बार बोलिये…बस देखने में आसान है 🙂)
16. कच्ची रोटी खाके रोती, रोटी खाके कच्ची रोती
17. चार चोर चार छाते में चार अचार चाटे
      चाट-चाट कर चार छाता चोर चुराकर भागे
tongue twisters for kids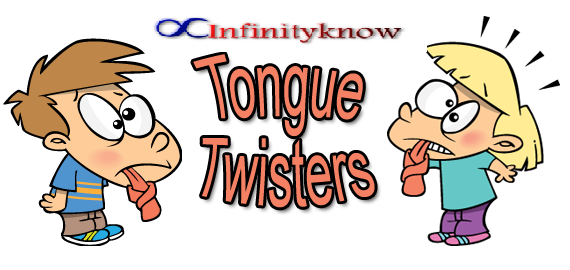 18. शनिवार को सही समय पर शहद सही पहुंचाना
       शाम समय पर शहद न पहुंचा साल भर शर्माना
19. ले नियम दे नियम दे नियम ले नियम ( बना तो लिए हैं, बोलना मुश्किल हो रहा है 🙂 )
20. तेंदुलकर प्रभाकर गावस्कर वेंगसरकर, वेंगसरकर गावस्कर प्रभाकर तेंदुलकर ( एक क्रिकेटरों के सम्मान में भी!)
hindee tang tvistars ka paathakon dvaara yogadaan :
hindi tongue twisters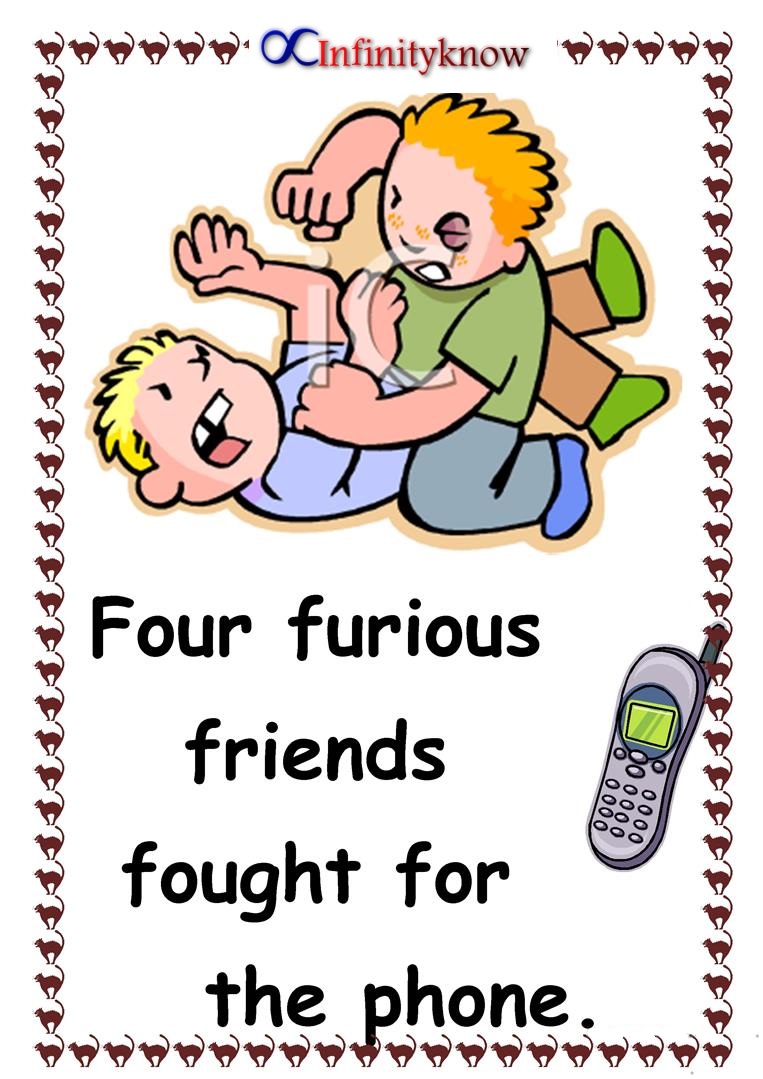 21.चांदनी रात में चार चुड़ैल चुर्की पकड़ कर चुटुर चुटुर चना चबाये
22. नीली रेल लाल रेल नीली रेल लाल रेल
24. काला कबूतर सफ़ेद तरबूज , कला तरबुज सफ़ेद कबूतर